Panasonic is reportedly selling a security camera factory in China due to disappointing sales outside of Japan.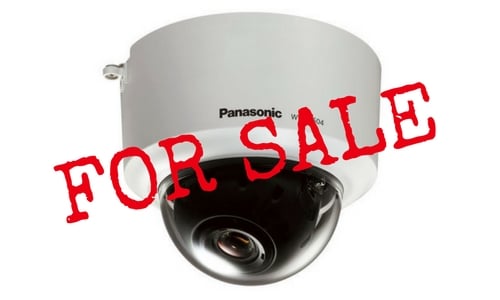 TOKYO — Panasonic may be considering selling its security camera manufacturing business in Suzhou, a city in southeast China's Jiangsu province, due to disappointing sales outside of Japan, according to Nikkei Asia.
The news outlet is reporting that Panasonic has reached out to potential buyers including U.S. equity fund Carlyle Group and British funds Permira and CVC Capital Partners. Panasonic expects to gain over 50 billion yen ($471 million) from the sale and may end discussions if it does not receive an agreeable bid.
Panasonic currently bundles its cameras with the security system it sells. To shave costs, the company will later procure those cameras from other sources, which may include the buyer of the Suzhou factory, according to Nikkei Asia. The sale also would eliminate expenses associated with capital expenditures.
The company wants to close first-round bidding by early April, but may end discussions if the company's target price is not met.
Nikkei Asia believes proceeds could be applied to acquisitions in the corporate systems field or committed to other key segments like automotive batteries.
Panasonic is the exclusive battery cell supplier for Tesla's Model 3 sedan. The company also partnered with Toyota Motor Corp. last year to develop and supply batteries for electric vehicles.
SSI reached out to resident camera expert and Bench Test reviewer Bob Grossman for his take. Here's what he had to say:
"There's no shortage of factories in China turning out cameras (both high quality and otherwise) for various OEM customers. Who owns the factory that makes Panasonic cameras is really a non-issue, in my opinion, as is Panasonic's overall share of the camera market. As we will see at ISC West, there are plenty of others to take up the slack.

As an aside, we haven't allowed Panasonic cameras on our projects for quite a while. While the cameras are excellent, we have found Panasonic's support of third party video management systems to be inconsistent, and that has led to finger pointing rather than solutions when we run into compatibility problems. The simplest answer for us has been to exclude Panasonic and procure cameras from other manufacturers that places a greater emphasis on supporting their dealers and partners."