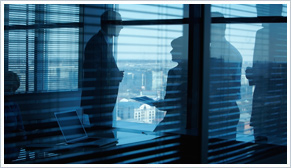 Meet the Security System Experts.
From sales to law enforcement, product development, software engineering and authoritative conflict resolution, we have the right team for your electronic security project.
In addition to our core team of full-time electronic security professionals, technical experts and support staff, we also provide specialists as needed on a contract basis. Like us, they come from varied backgrounds and bring a tremendous cross-section of industry expertise.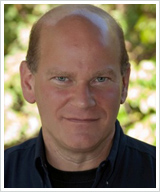 Robert D. Grossman
President & Founder, 609-383-3456 ext. 201
rdgrossman@tech-answers.com
Bob has logged many hours as an end user, responsible for security, surveillance and low-voltage electronics at Bally's Park Place, a major Atlantic City Casino. As Senior Project Manager for Sensormatic Electronics Enterprise Accounts group, he mastered the difficult task of translating ideas into reality while staying on schedule and under budget. He worked at Vicon Industries as VP of Customer and Technical Services and for American Dynamics/Tyco Safety Products as Director of Product Line Management, where he was responsible for pre- and post sales support, project design, product line management and customer service and sales.
Throughout his career, Bob has been associated with some of the largest, most complex electronic security projects in the world. These include MGM Grand, Foxwoods, Mystic Lake, Genting Highlands, The Sahara and Subic Bay casinos; government projects including the U.S. Postal Service; and commercial and industrial projects for IBM, Verizon and other major corporations.
He has authored numerous articles for electronic security industry publications and writes columns and feature articles for Security Sales & Integration and Campus Safety magazines. Bob has also conducted training classes and spoken at many industry events in the U.S. and abroad on topics ranging from designing electronic security systems to the future of technology in the industry.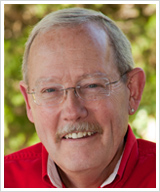 T. Riley Pierce
Senior Consultant/Project Manager, 609-383-3456 ext. 257
trpierce@tech-answers.com
Riley has more than 20 years of experience in the security industry including Technical Support Manager for Vigilant Technologies, a worldwide provider of intelligent IP surveillance and security solutions, and Supervisor of the Applications Engineering group at American Dynamics. He is a former law enforcement officer, during which time he was assigned to the Jackson County Drug Enforcement Task Force and assisted with surveillance and threat assessments at sporting events and concerts. Riley holds Bachelor's and Master's degrees in Criminal Justice Administration.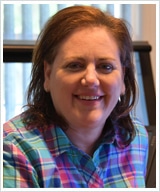 Lisa J. Tilson
Consultant/Project Manager, 609-383-3456 ext. 204
ltilson@tech-answers.com
With experience in insurance underwriting and documentation for financial programs, Lisa's detail-oriented approach ensures that things don't "fall through the cracks". Coupled with a varied background that also includes coordinating trade shows and owning and operating a specialty retail store, her approach to a rigorous adherence to standards with a focus on customer service complements our approach to clear, concise, and effective communications. From project design and documentation to help-desk tracking, Lisa is here to help.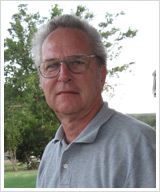 Daniel J. Szatkowski
Associate Consultant/Project Manager, 609-383-3456 ext. 258
dszatkowski@tech-answers.com
Dan brings a tremendous amount of field experience to our firm, including over 25 years in the security industry and 22 years in the United States Air Force, retiring as a senior non-commissioned officer in Ground Communications Maintenance. His security experience includes eleven years as Manager of Field Technical Services for Vicon Industries, responsible for performing site visits for CCTV systems inspection, training, troubleshooting and Project Management.
Prior to his Vicon tenure he was employed by two national Security Integration firms, with varied experiences in electronic and physical security. He has held positions as Installation & Service Technician, Project Manager, Service Supervisor, and Branch Installation & Service Manager, and has taught numerous training classes on a variety of subjects.