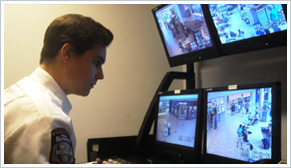 Skills Assessment & Training Services
We are not professional trainers. That should be good news for anyone who's ever sat through a slick, cookie-cutter training session with a canned delivery. If you want to understand the electronic security industry, how electronic security products work and how it all fits together, you and your staff will appreciate our passion, candor and humor. You might even have fun.
Our services are right for you if:
You're thinking about implementing an electronic security system but don't know where to start, we can provide guidance
You want to integrate existing products with others, we can explain the issues and ramifications before you commit
You're an architect or engineer who needs special training in designing electronic security systems
You work for a government agency that needs to understand the standards that should be used to evaluate electronic security systems
You're an integrator seeking training in installation and troubleshooting
You're an employer who wants an objective assessment of an employee's or job candidate's skills
We've provided the training services offered by a major CCTV manufacture. And we've written an article on people like us who run training classes but aren't formally trained. You can read "Training Classes for the Faint of Heart" here.
Dispute Resolution
We are recognized subject matter authorities available to evaluate systems and provide analysis, recommendations, advice and expert testimony for problem resolution involving electronic security.